You want to develop a business model and don't know where to start. My advice is simple. You can't develop a business model unless you know how to create value for customers. In order to create value for customers, you'll need certain resources, partners, and activities known as business functions. In this article, I will discuss a great tool for defining those business functions. Introducing the Business Model Canvas! Quick side note, a great way to create value for customers is solving a problem in the marketplace. Check out my post on the Problem Paradigm to learn more!
The Origin of the Business Model Canvas
Alexander Osterwalder, a Swiss entrepreneur, wanted to develop a better way to think about business models. His idea was to create a visual chart describing core business functions that deliver value for customers. By seeing how these business functions work together, entrepreneurs and executives could better define their value proposition and execute accordingly. Enter the Business Model Canvas!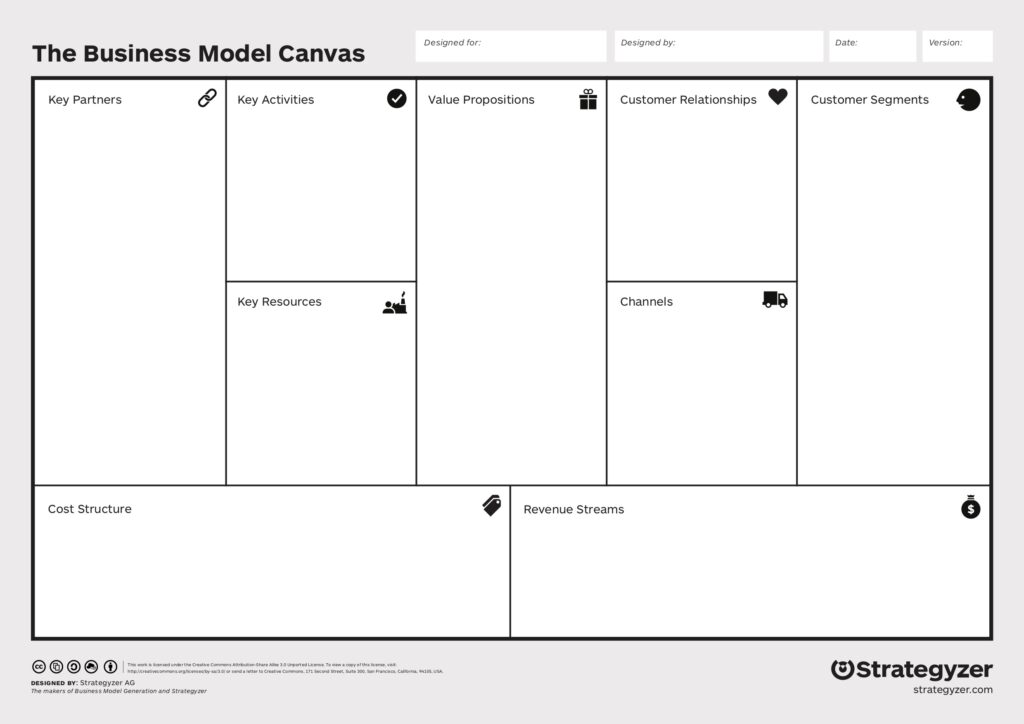 The Elements of the Canvas
The list below describes the nine fundamental elements of a Business Model Canvas.
Customer Segments: Customer Segments are a business's customers or users.
Value Proposition: Value Propositions are services or products that create value for customers or users.
Customer Relationship: Customer Relationships define how a business engages or maintains their customer segments.
Channels: Channels are touch points at which a business interacts with their customer segments and delivers value.
Revenue Streams: Revenue streams are what customers will pay for a business's value proposition and how a business captures that revenue.
Resources: Key Resources are the infrastructure to create, deliver, and capture value for customers.
Activities: Key Activities are a business's relationships, channels, resources, or revenue streams required for value creation.
Partners: Key Partners or suppliers help a business leverage its business model.
Cost Structure: Cost Structure are the costs inherent to maintain or develop a business's infrastructure.
Four Levels of the Canvas
Once you understand the elements of a business model canvas, there are four levels for using the it.
The Checklist: The Checklist is simply filling out the boxes according to the nine elements.
The Story: The Story describes all the connections between the boxes.
Pattern Recognition: Pattern Recognition is the connection between different potential business models found in one or several canvasses.
Evolution: Evolution describes how hypotheses on the Canvas evolve into a final business model(s).
There you have it. A new way of looking at business models. Try it out! You never know what you'll come up with. Thank you, Mr. Osterwalder!
Here are a few great resources for additional information.