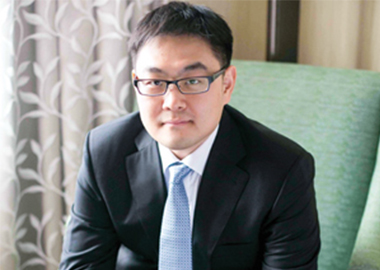 Document automation is the process of using technology to generate and change documents. Document automation technologies have been around for decades and serve a variety of business functions, including the creation of tax returns (i.e. TurboTax), contract automation (i.e. Celant Innovations), and estate planning documents for lawyers (i.e. Wealth Counsel).
Document automation technology drastically improves document preparation speed. It typically reduces document preparation time by 70-90% because it trivializes tasks relating to searching and replacing key terms, inserting or deleting applicable language in appropriate locations, and including or excluding relevant documents automatically within a set of documents.
If you are like most lawyers, you might not use document automation technology at your company. This is often because it is very expensive to custom automate documents. Document automation software alone used to cost up to $200 per month per user. The software also required consultants to program the templates at around $250 per hour as well as a team of multidisciplinary specialists to program interview questions, the logic flow and the ultimate output documents.
But as with all things technology, software costs have come down substantially (approximately $25-75 per month per user) due to competitive market forces. Improvements in software design also drastically cut time and costs relating to setup and template preparation reducing consultant labor costs to around $100/hour, or in some cases fixed-fee arrangements.
What this means is that document automation can very easily achieve excellent ROI, even for smaller companies and law firms. These reduced costs coupled with drastic labor shortages in the legal market provide an excellent opportunity to invest in document automation technology in the post-pandemic future. In this article, I discuss the top three reasons to adopt document automation technology.
---
Reason 1: Increase profitability by improving efficiency
For many fixed fee arrangement contracts, reducing the time it takes to prepare documents directly corresponds with increased profits. For example, it is not uncommon to increase the productivity of your team by 100% or more by utilizing the document automation technology. This is because the technology allows for the production of more documents more accurately with less supervision. With a proper document automation platform, all of the know-hows and insights of the organization can be embedded into the system, which eliminates transition problems when a staff member leaves the company.
Even for variable fee arrangements, modern technology yields superior results by reducing errors and streamlined workflow, improving efficiency, customer satisfaction and cost advantages. Smart managers can utilize these advantages to convert additional sales, break into new markets, and tap into new revenue opportunities. In short, document automation can often be a game-changer for many of the businesses today.
---
Reason 2: Increase revenue by increasing demand for your services
The web is a competitive space – a Google search yields numerous results for competitive goods and services. The difference between being inundated with traffic vs. low traffic is often determined by how a product or service ranks in the Google search results. We are all unfortunately at the mercy of Google's SEO algorithm. However, that algorithm encourages the use of free tools (such as document automation technology) for users, because it makes Google searches more useful by providing links to the tool and increasing the site's corresponding ranking.
And as such, numerous organizations invest substantial sums to create online tools to create documents, such as Cooley Law Firm's Cooley Go, which has successfully used document automation as a demand generation tool by providing free tools such as Delaware Corporation documents to build goodwill and generate substantial traffic, many of which eventually convert to clients.
While Cooley is a mega law firm with substantial resources to be an early implementer, continued innovation in the space now allows smaller organizations to have their products and services showcased on the internet by providing free, useful tools to drive traffic to their websites.
---
Reason 3. Increase passive income with a subscription business model
For purely service based companies like law firms, you start off the year at zero, earning your way back to last year's sales figures all over again. With a subscription model, you don't "reset" your revenue, but continue to build from what you did the previous year. Many law firms have successfully transitioned to membership-based business models by providing automated document generators for key documents, other non-automated documents and forms, and reduced hourly rates for membership companies.
Document automation technology plays a key role in subscription business models by generating reusable custom content. Without it, prospective clients download static content in the first month resulting in lost revenue opportunities. It is the main reason to keep the subscription going from the client perspective, especially because changing regulations often require the latest updated automated forms and allows forward thinking attorneys to rapidly grow their practice and gain market share.
---
Final Words
There you have it, the top three reasons why you should adopt document automation technologies. Certain documents and practice areas lend themselves better to automation – for example, estate planning, lending, leasing, employee agreements, letters of intent, and other form centric industries. However, even if your practice area is not form driven, automation can improve administrative workflow, as well as increase web visibility by way of free tools.
---
Jason Lee, Esq. is the Founder and CEO of Celant Innovations. Celant Innovations offers full-service, contract automation solutions for loan officers, small to mid-sized law firms, and corporations. For more information on how to lower costs, improve productivity and improve confidence in documents by working with Celant Innovations, email Jason at [email protected].